Running wild in one of the coolest jobs in sport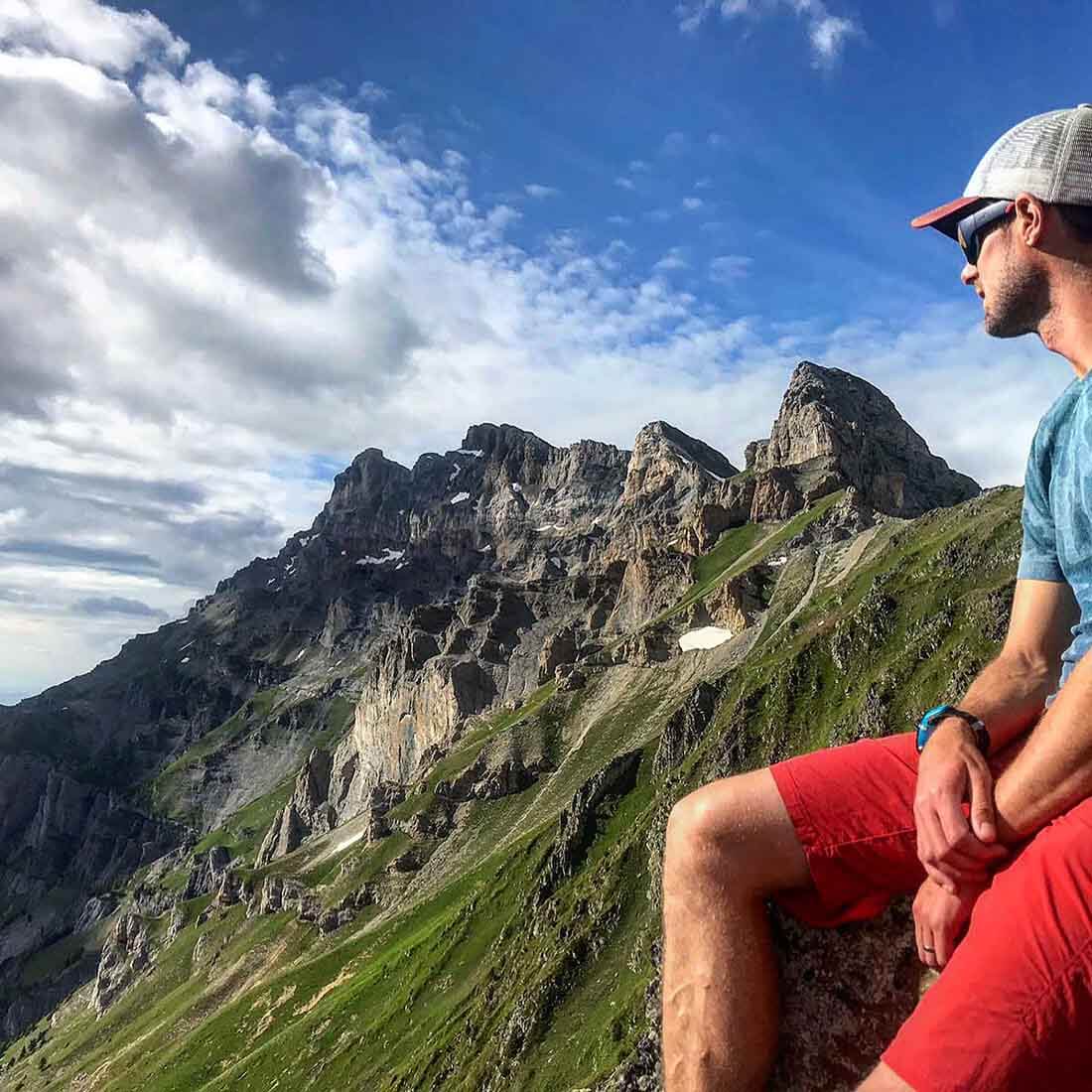 Ever wondered how you set up your own running company? Wonder no more. We spoke to Simon James, founder of adventure running firm, Run The Wild, about his running journey and how it has led to one of the coolest jobs in the sport.
From a young age, I've always felt a strong connection with running. I grew up on the south coast of Wales, exploring the cliff tops, running along beaches and the winding trails through sand dunes. That sense of complete freedom has stayed with me and I believe is at the very heart of what trail running is all about.
<http://blogemea.hokaoneone.com/wordpress/wp-content/uploads/2018/12/BLOG-RuntheWild2018SeptTMB-68.jpg" alt="Run the Wild group" />
I love nature and camping, and as a teenager had the chance to go on a six-week expedition to Alaska. It was tough. But from then on, I began to seek out challenges that although might not necessarily have any tangible value, do provide meaning and purpose, and continue to frame my life.
Life starts to take its toll
As many do, I found myself pursuing a career in London with long hours in an office. This included the inevitable toll it can take on your health. One day a client suggested that I should join him in a hiking challenge along the West Highland Way. Except it wasn't a walk, my friend decided we would run it. The only thing was, the furthest I'd ever run before was eight miles. This was 54 miles!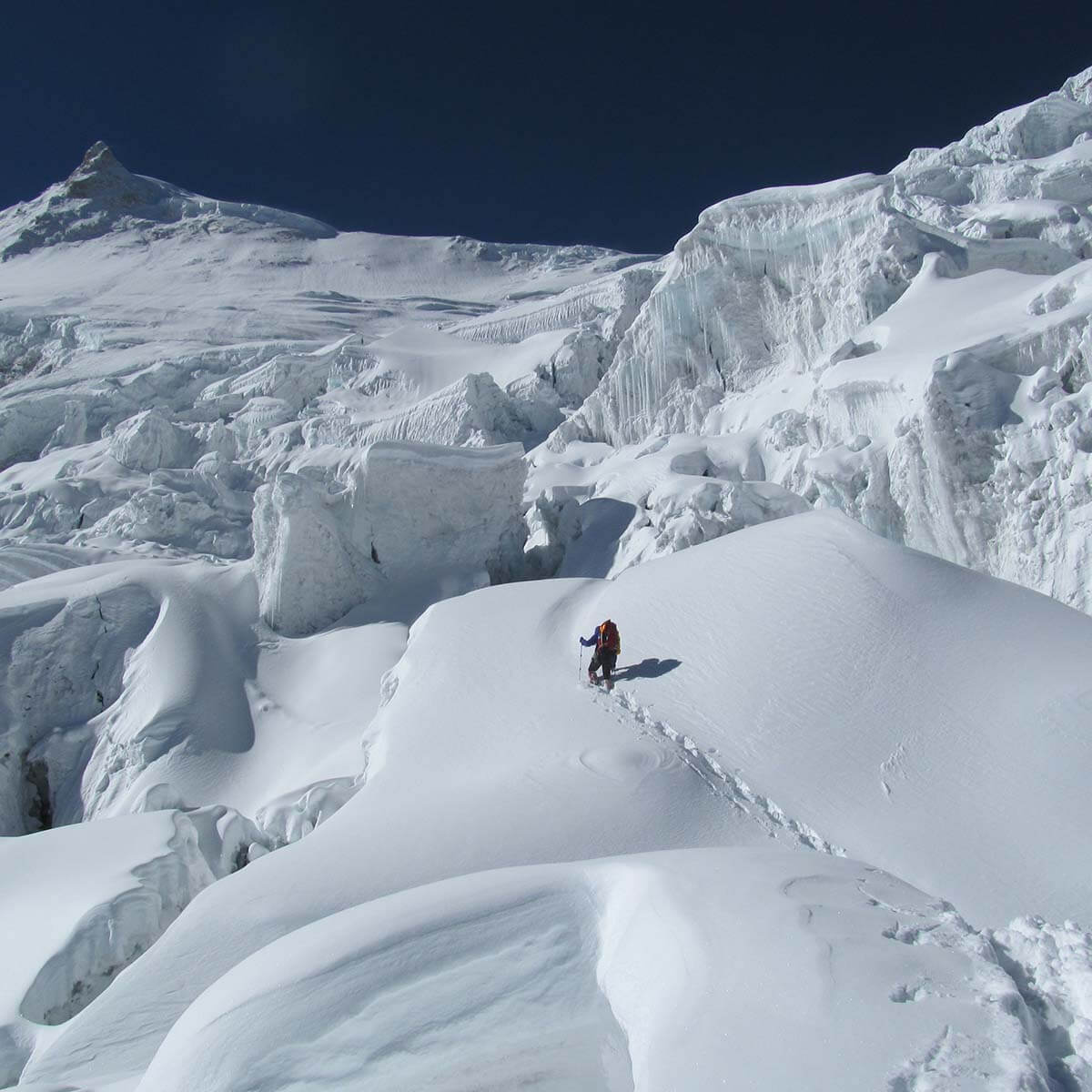 But I did it, and something clicked inside me that day. It reawakened what I'd discovered in Alaska many years earlier. I couldn't get enough of it.
Running all over the world
My running has taken me all over the world, even into the realms of mountaineering. I've climbed the high altitude peaks of the Americas and 8,000m peaks in the Himalayas. I think the message is common with runners about how running can change your perspective. I used to struggle with my weight and also depression, but running really was an antidote to those. It became very much part of my identity.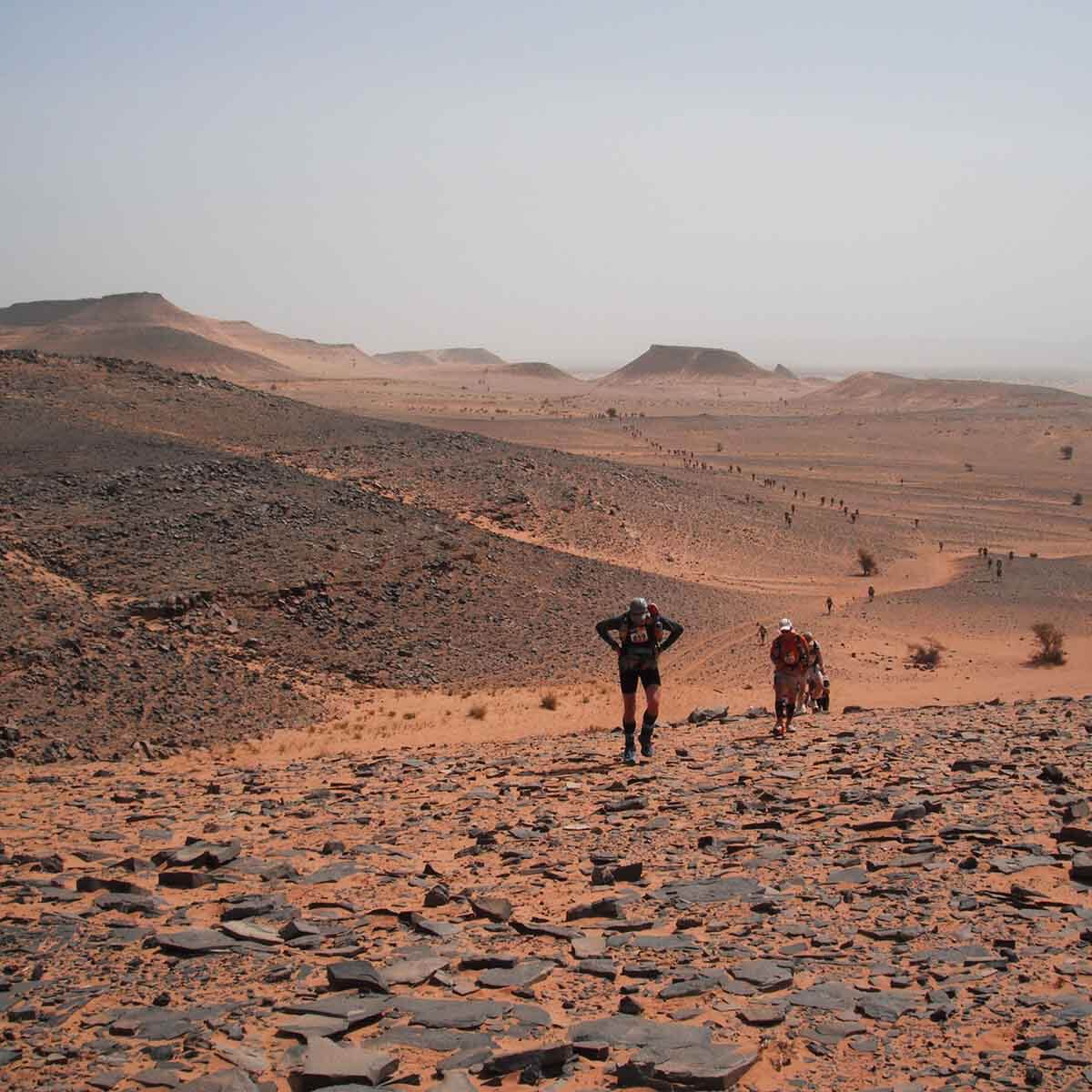 It was in 2013, as I descended from a last summit attempt from Manaslu, an 8,000 metre peak in Nepal, and in a rather hypoxic state that the vision of Run the Wild came to me. It was something different, something that encapsulated running with exploring and adventures in the wild. I wanted something that was a step away from racing and the crowds, that incorporated the feel of an expedition, and yet gave this sense of freedom.
Within a few weeks, Run the Wild became a reality and the concept of "Exploring places… not running races." was born.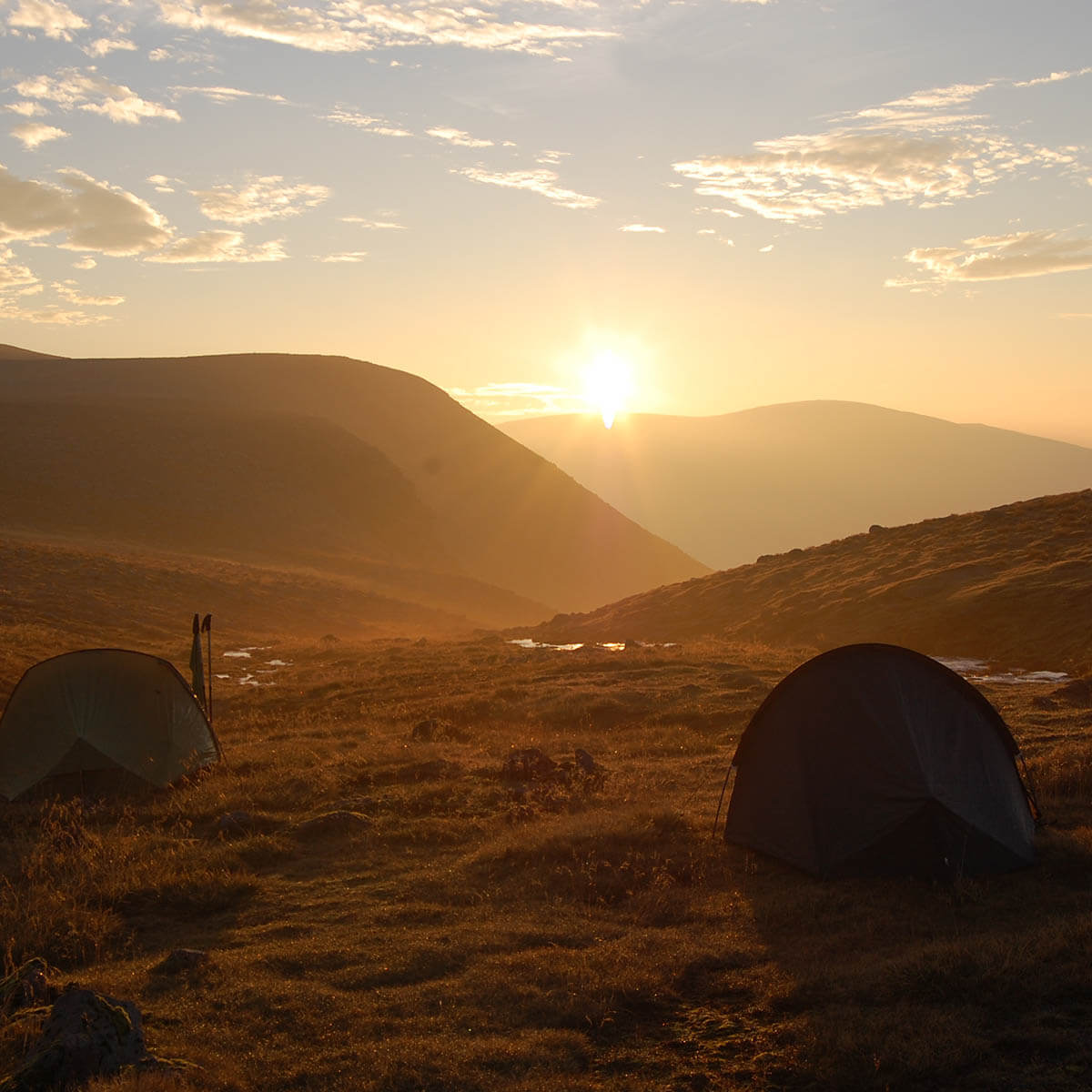 Best day job in the world
Through Run the Wild I have been privileged to facilitate some incredible running adventures for individuals and groups. I love working in the outdoors, sharing knowledge, encouraging and supporting others while teaching skills that I have learned on my own journey. The people, the experiences and the environment are incredibly rewarding. I feel very fortunate to have what I believe to be one of the best jobs in the world!
Running along balcony paths beneath sweeping glaciers, standing on the top of mountain passes above the clouds is a pretty cool place to call your office.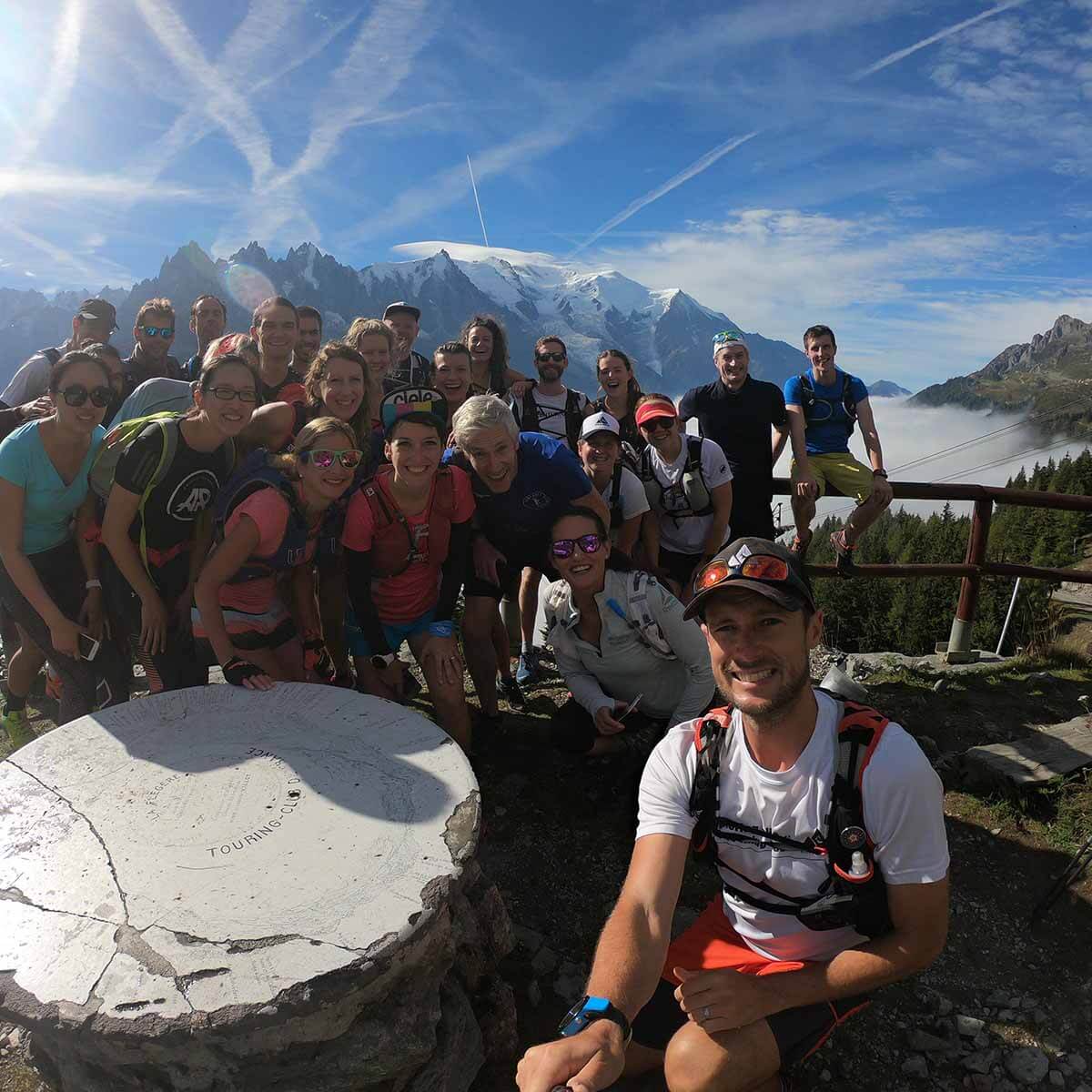 Photo credit: Simon James
Simon works full time in the outdoor industry, looking after the day-to-day operation of Run the Wild and working as a trail running guide. In summer, he is based in Saint Gervais, at the foot of Mont Blanc, and for the rest of the year in the Chiltern Hills in the UK. He also works with young people on the Duke of Edinburgh Award scheme as an assessor and instructor. Simon works on charity-based projects in Tanzania as well as leading groups up Kilimanjaro. He is an International Mountain Leader, Sports & Remedial Massage Therapist as well as Leader in Running Fitness.