Breaking down barriers for mental health and wellbeing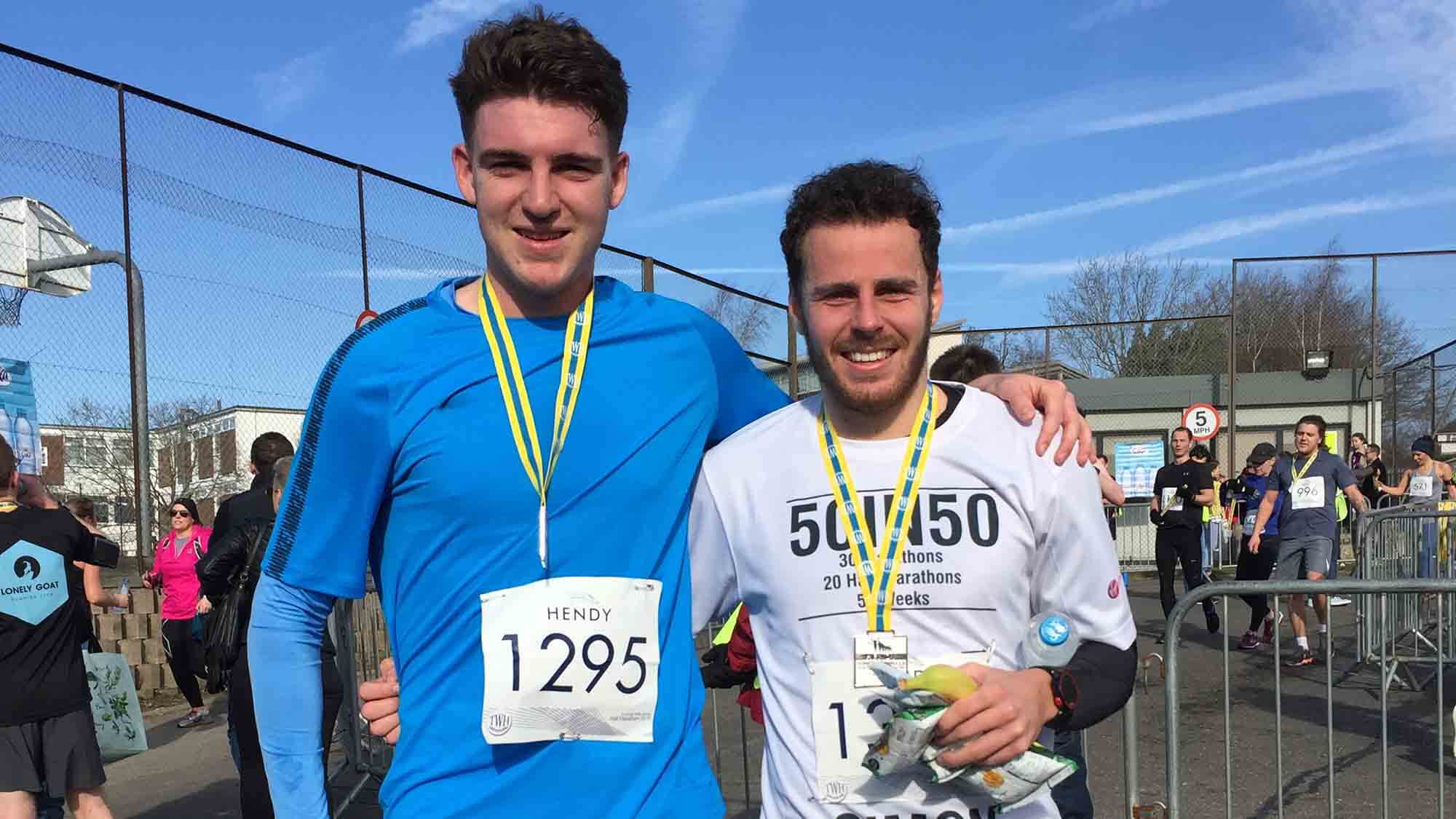 Simon Vaisey was a happy-go-lucky kind of guy until he started to experience mental health issues during his second term of university. Thanks to the help and support of his family, friends and the charity, Samaritans UK, Simon was able to take a step back, speak up and find his way forwards again. Read on to find out more about his story and why he's now tackling 50 marathon events in 50 weeks to raise awareness for mental health charities.
"50 marathon events?​ In 50 weeks? Are you mad?"
If I had a pound every time somebody has said that to me over the last year, I'd be a very rich man. But every so often, an idea can come in to your mind that you can't let go. This has certainly been one of those ideas. It's an idea I started putting into action on 9 September 2018 – and one that has seen me tick off 20 marathon events since.
"But why 50 marathon events in 50 weeks?" I hear you ask.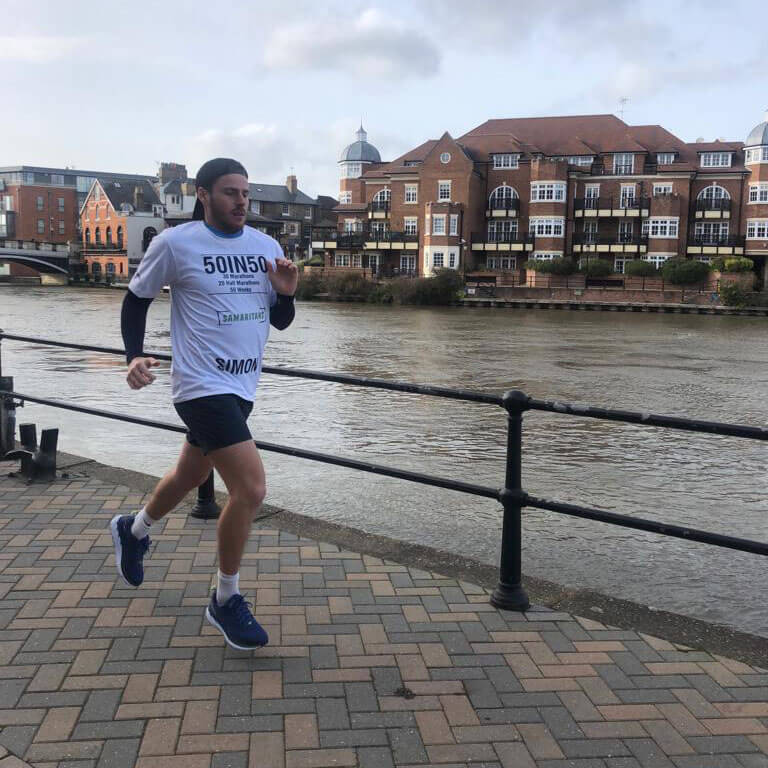 Well, before I started this journey, I had run one marathon and three half marathons in my 24-year existence. Now I'm attempting 30 marathons and 20 half marathons in consecutive weeks. I wanted to challenge myself further, set myself a goal that seemed unobtainable, push my body to its limits.
Facing up to the challenge
And it won't just be about the physical act of running a marathon. Some might think that a long-distance event is predominantly a physical challenge, but as any seasoned runner would know, it is also very much about the mental battles you face along the way.
These long-distance events will see me tackle challenges I would never have dreamed of facing, as well as raise awareness of the value of good mental health and wellbeing for everyone.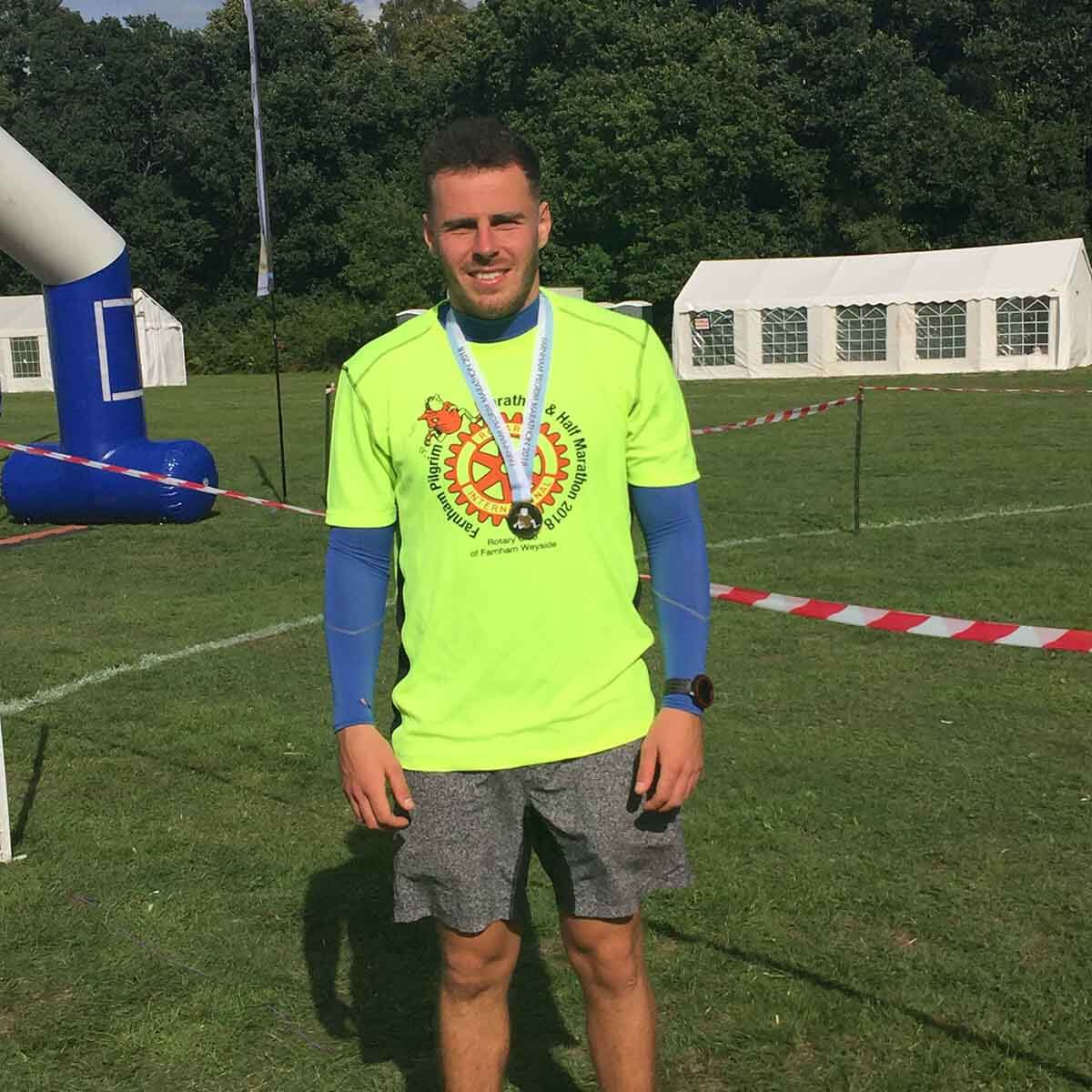 I hope that by giving this challenge a go, I can help people realise they can break through any barrier they feel might be in their way. ​
Why now?​
Let me take you back to where this all began.
I have always been a happy-go-lucky kind of person, continually positive and pretty laid back. Nothing ever phased me, and life was, for the most part, pretty good to me.​ Fast forward to January 2015, though, and life took a 180-degree turn.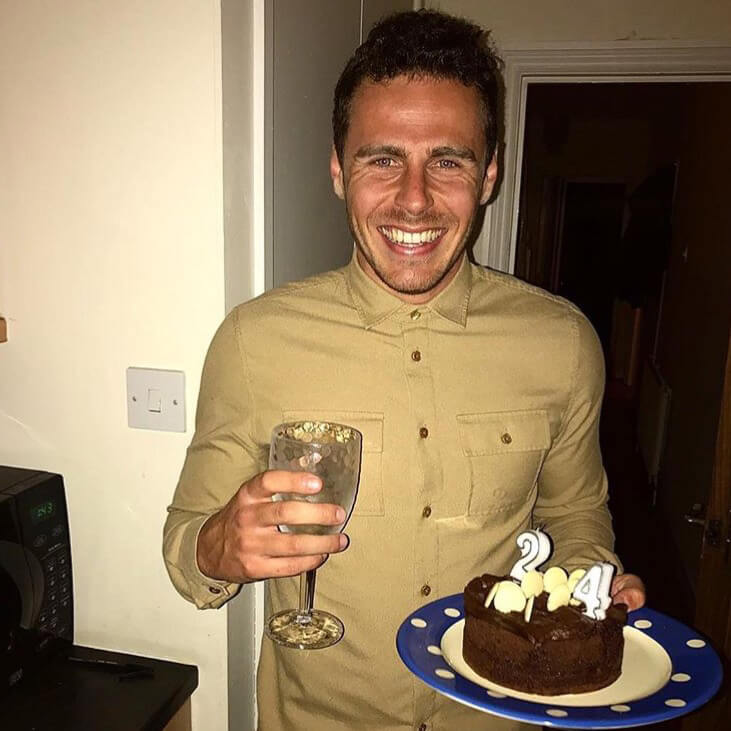 I was beginning my second term at university. Things weren't going great, factors that were both in and out of my control were the forces of this change. Without family and a secure network around me, my mental health declined rapidly.
Speaking up
At first, I can't say I really noticed. It was when I went home to visit those closest to me that I realised something wasn't right. But I carried on as normal as possible, thinking it would blow over. But it didn't.
I decided to move back home and sit my exams later on in the year, so I could take proper care of my mental health. ​​Through self-care and immeasurable support from my friends and family, I came out the other side.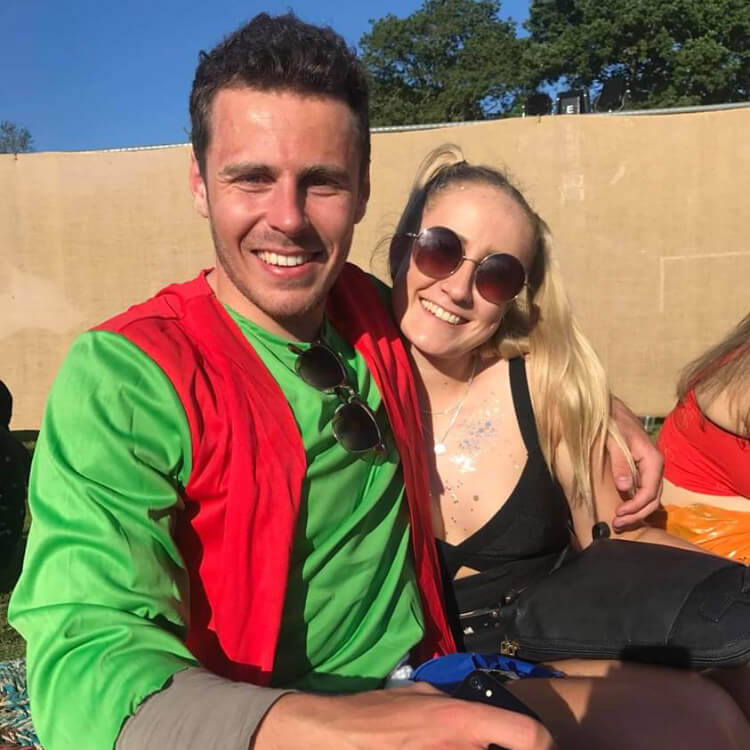 I was fortunate. Through first-hand experience, I can vouch for the number of people who aren't lucky enough to have such a support network, who don't seek help, especially boys and men. Whether it's down to embarrassment or a lack of understanding, people don't feel like they can speak up.
Raising awareness
However, there are a number of charities, organisations and individuals changing this, using their voices to bring attention to these issues. ​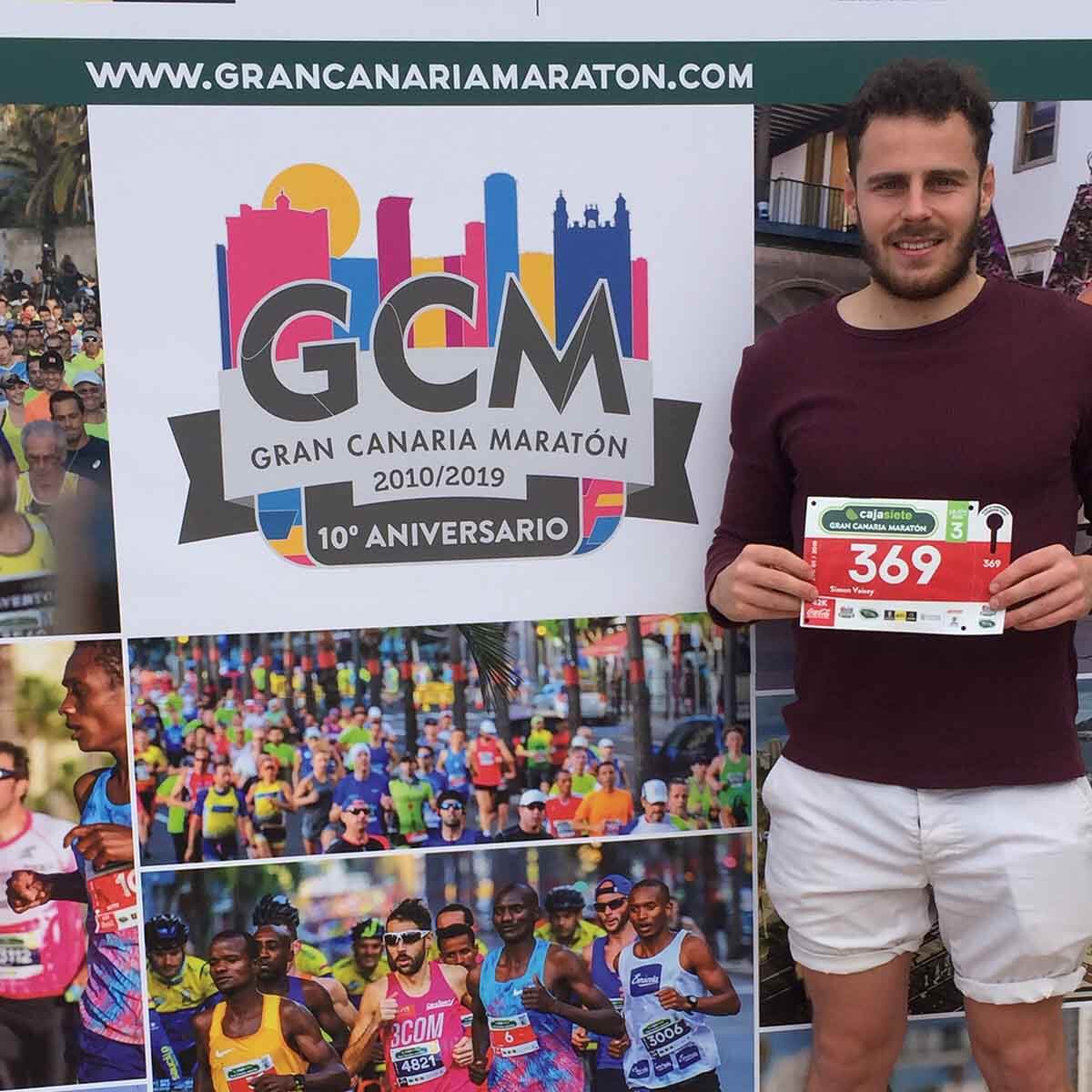 Did you know that 70% of children and adolescents who experience mental health problems are not given appropriate intervention? Through tackling 50 marathon events in 50 weeks, I hope that the awareness and funds I raise can support the provision of a more rigorous support network for young people in our schools, colleges and universities.
The support I received was critical. Now I want to try and give back, so more people can benefit and feel that they can speak up about mental health.
Simon is running to raise awareness for UK mental health charities, Samaritans UK and Mind. Samaritans UK reach out to more than half-a-million people a year through their work in local areas across the UK and Ireland. One area of work that is particularly close to Simon's heart is called Step by Step, which provides practical support and guidance to help school and college communities prepare for, and recover from, a suspected or attempted suicide. Listen to Simon discussing his challenge on BBC Radio Oxford.
You can follow Simon's journey on Instagram @simonjamesvrun50 and help him towards his £3,000 target by visiting his Virgin Money Giving page.