Meeting the night head on at exclusive Fly at Night launch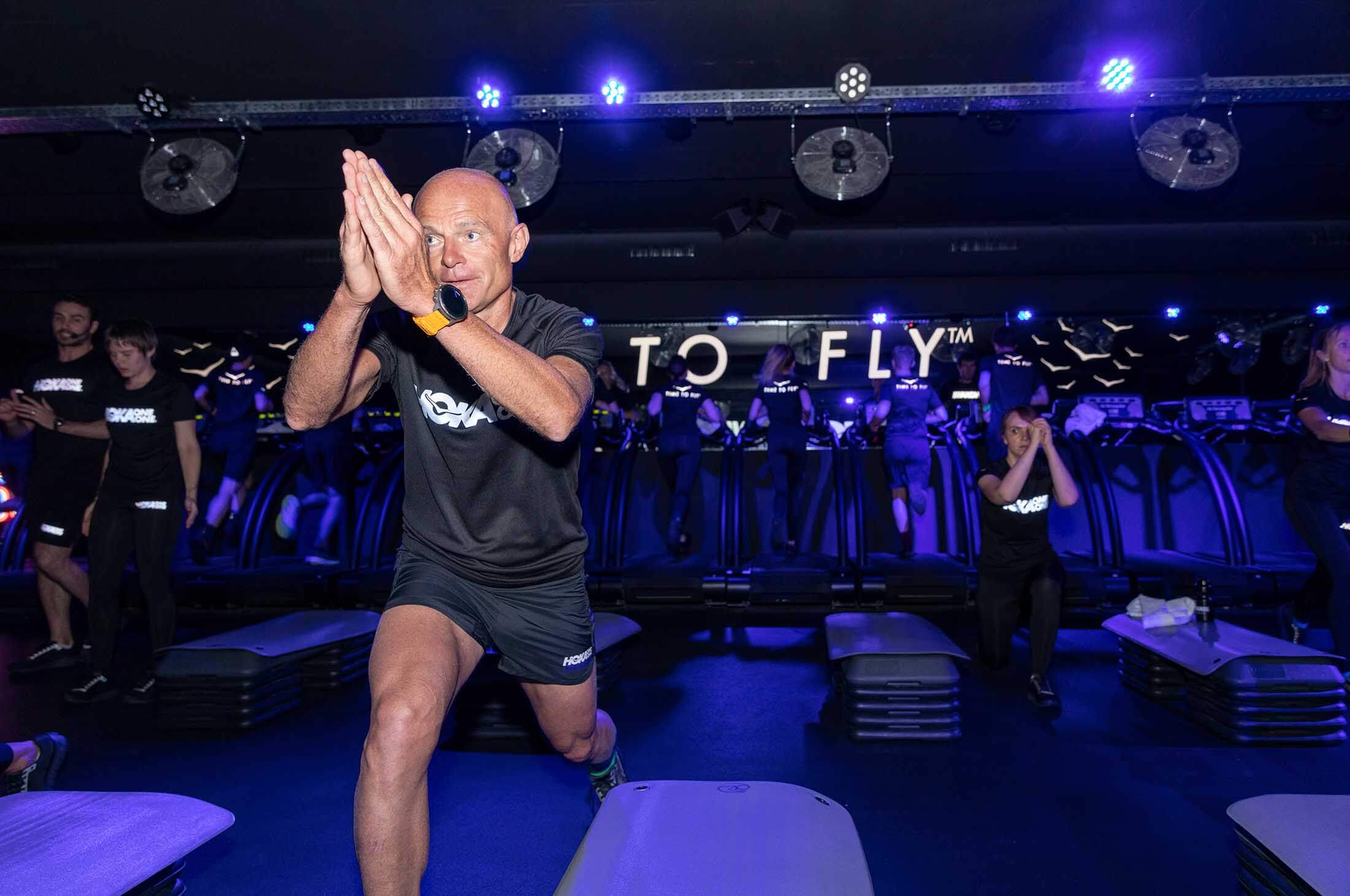 For one night only, HOKA ONE ONE took over the premium KXU Gym in the heart of west London for an exclusive event to celebrate the launch of the new Fly at Night Collection.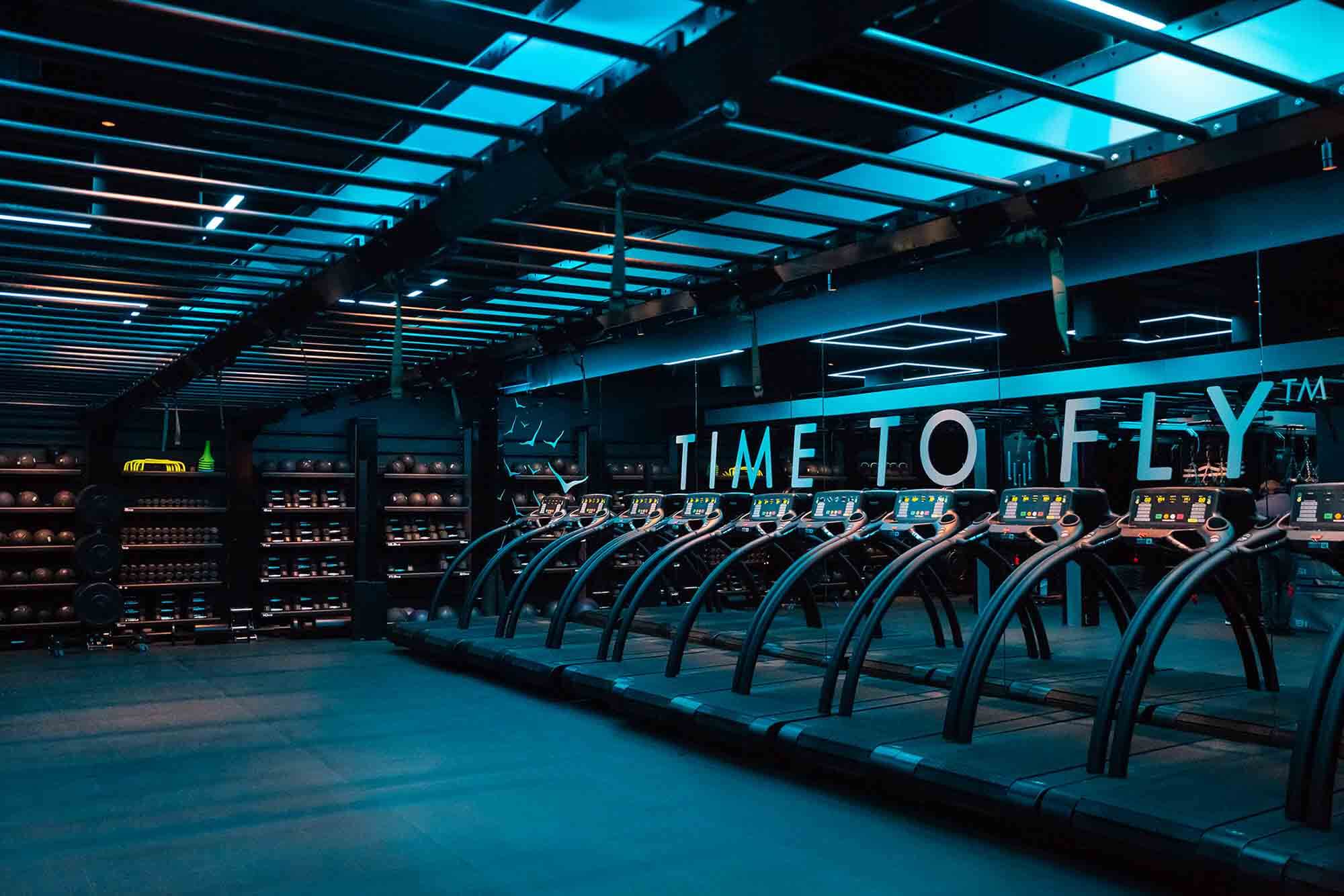 The night started with HOKA co-founder Nico Mermoud sharing the story behind the brand. From the over-sized prototype built to help people run faster on the mountains to the stylish and responsive Fly at Night Collection fit for the road, gym and everywhere in between. It's been quite an evolution.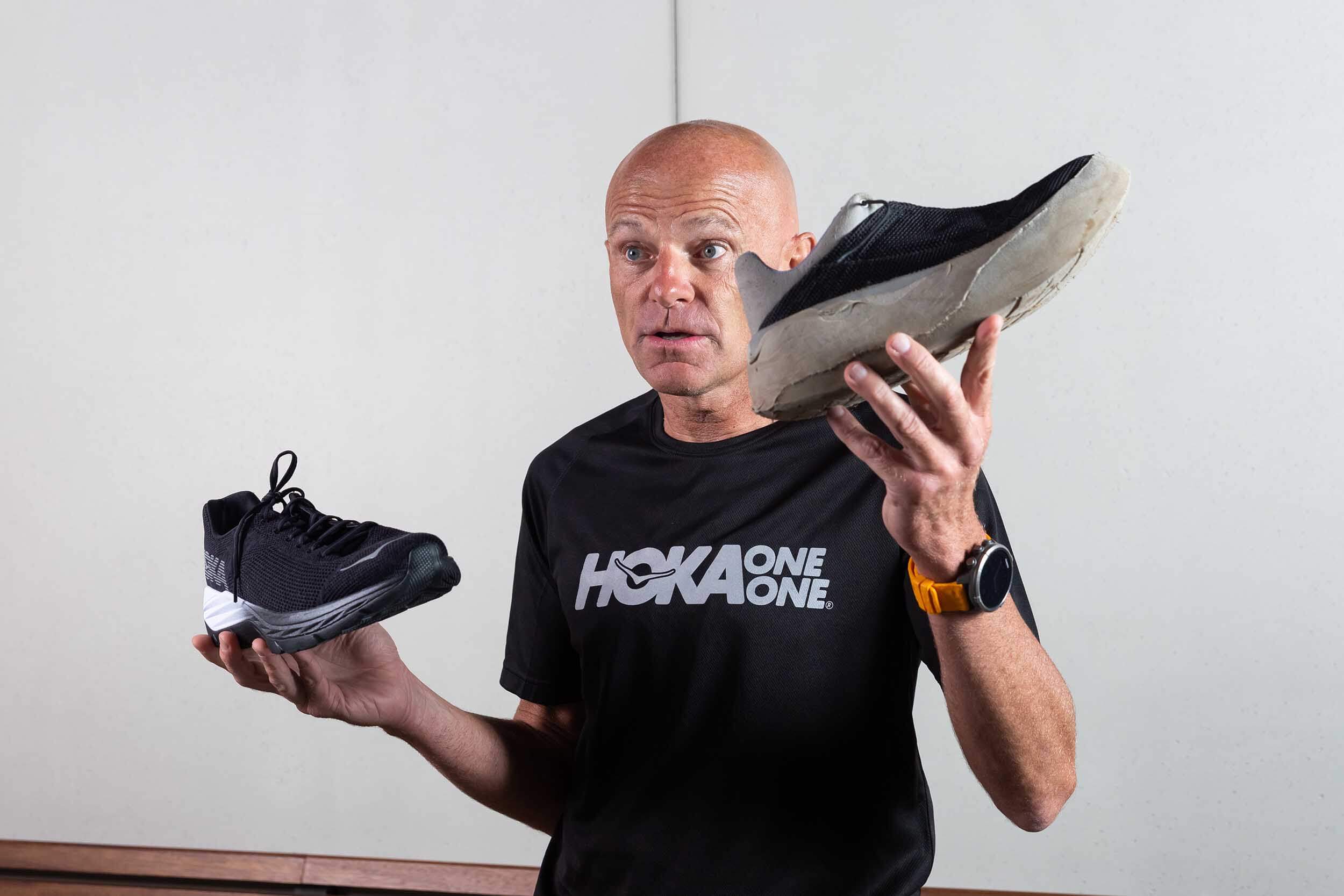 HOKA athletes Jenny Nesbitt and Adam Hickey were on hand to share some insight into the life of a HOKA elite athlete. They also told us what flying in HOKA means to them and explained more about the unique features of the Fly at Night Collection.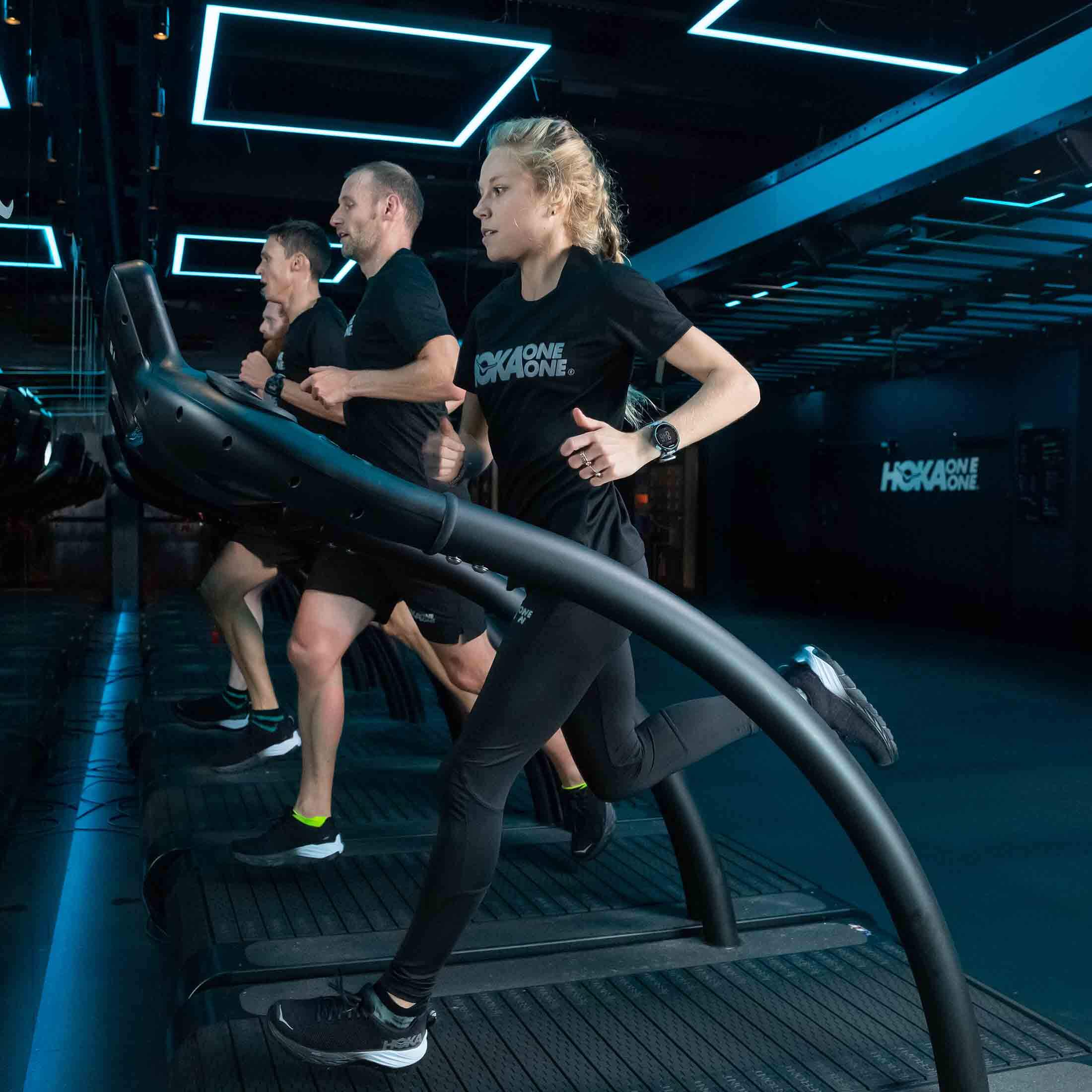 Jenny, who runs 90 miles a week, every day of the week, often twice a day, says: "When I first saw the HOKA shoe, I thought, 'Wow that's a big shoe!' Only when I held the shoe and put it on did I discover how lightweight it was. The Fly at Night Cavu offers me the sort of support and responsiveness I didn't feel I was getting with other brands. It also looks super cool."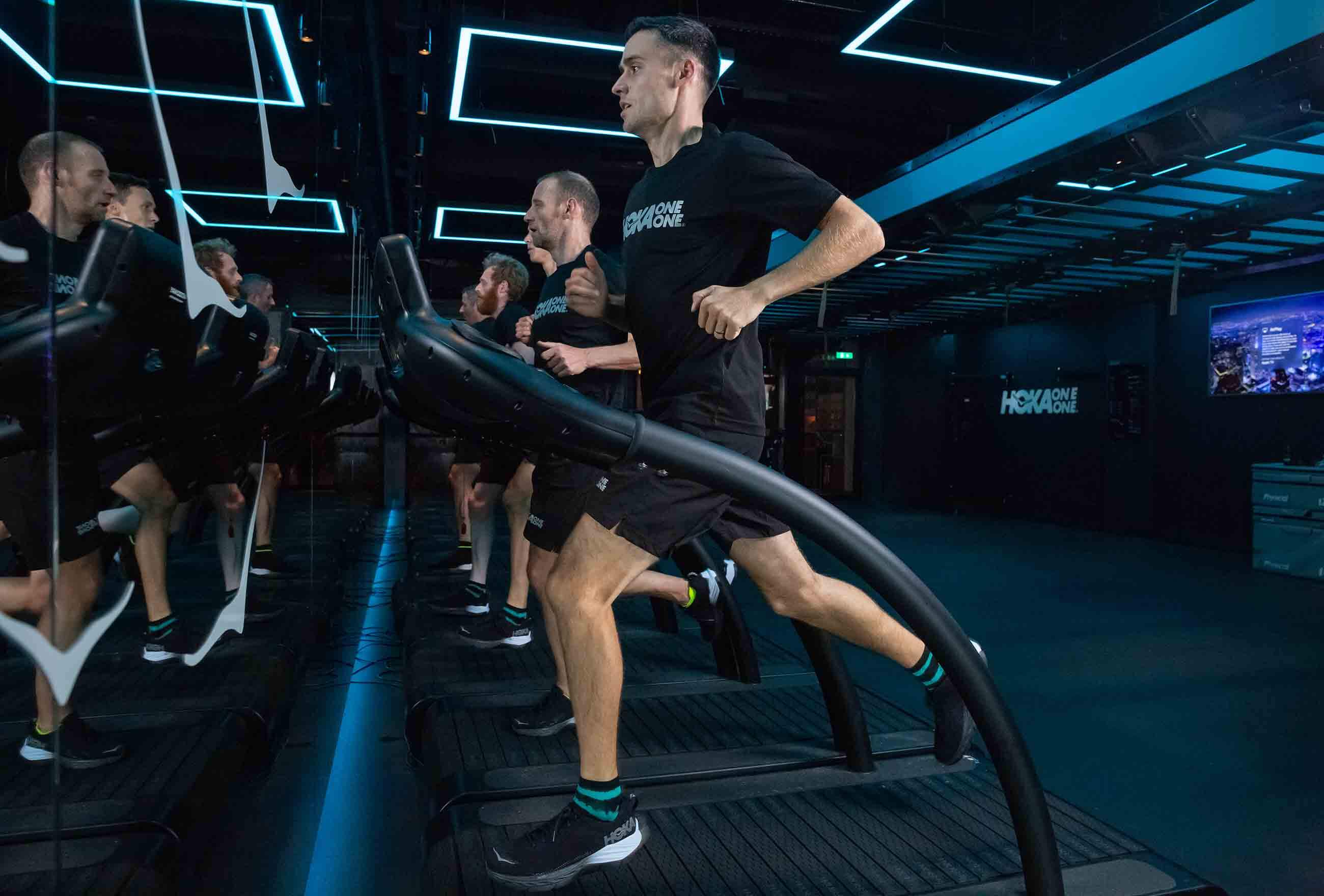 Adam, English national cross country champion and father of two, says: "I'm a firefighter as well as a HOKA athlete, so often do twelve-hour shifts before I even get to go running. My legs are exhausted before I get started! The Fly at Night Mach has the perfect level of cushioning and lightness – and has certainly helped keep me running consistently."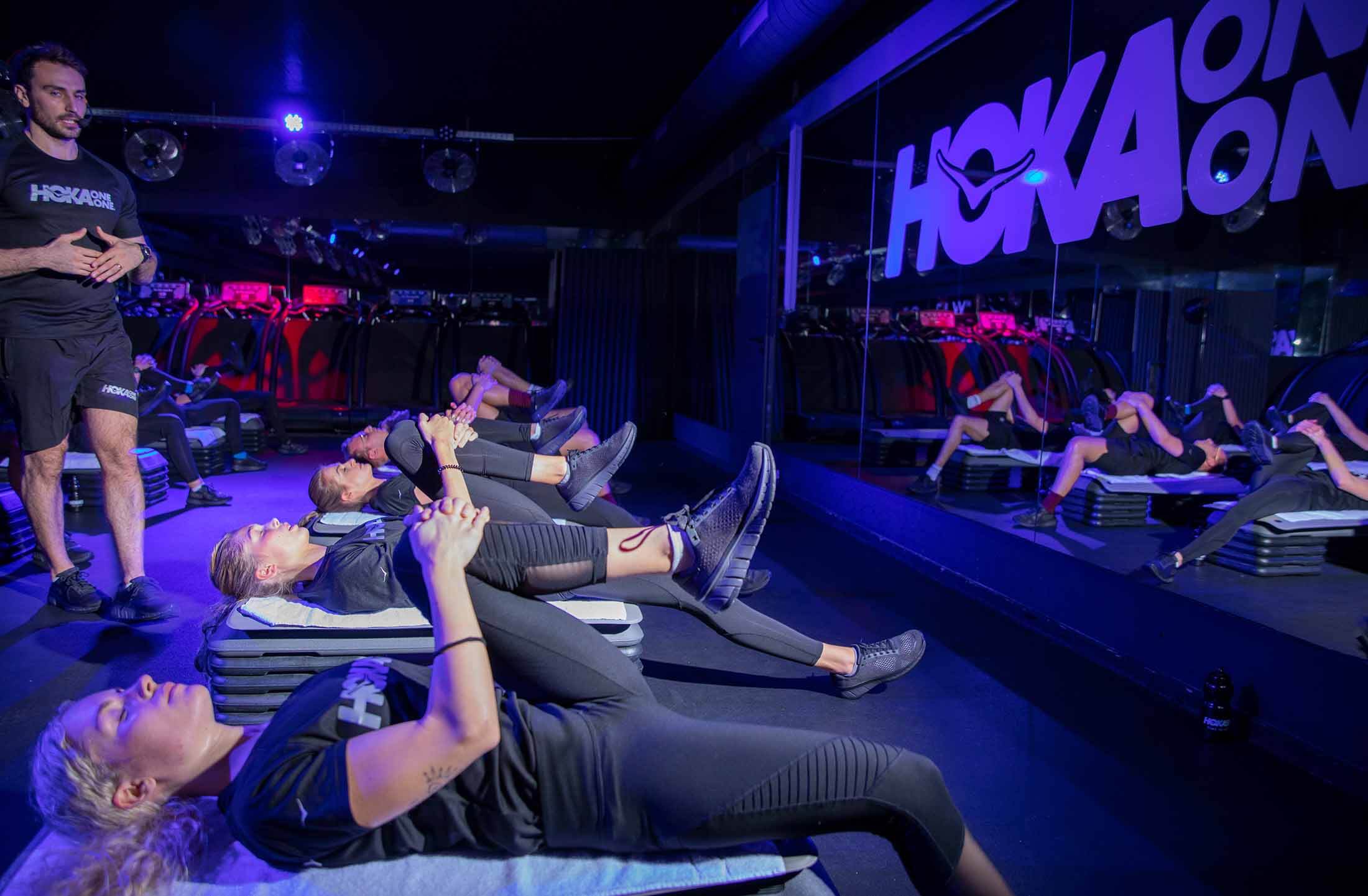 Specially designed for running at night, the Fly at Night Mach features black reflective logos, a reflective heel tab on the lightweight upper, and a reflective midsole. It is a versatile running shoe with a bold, black as night look designed to help you meet the night head on.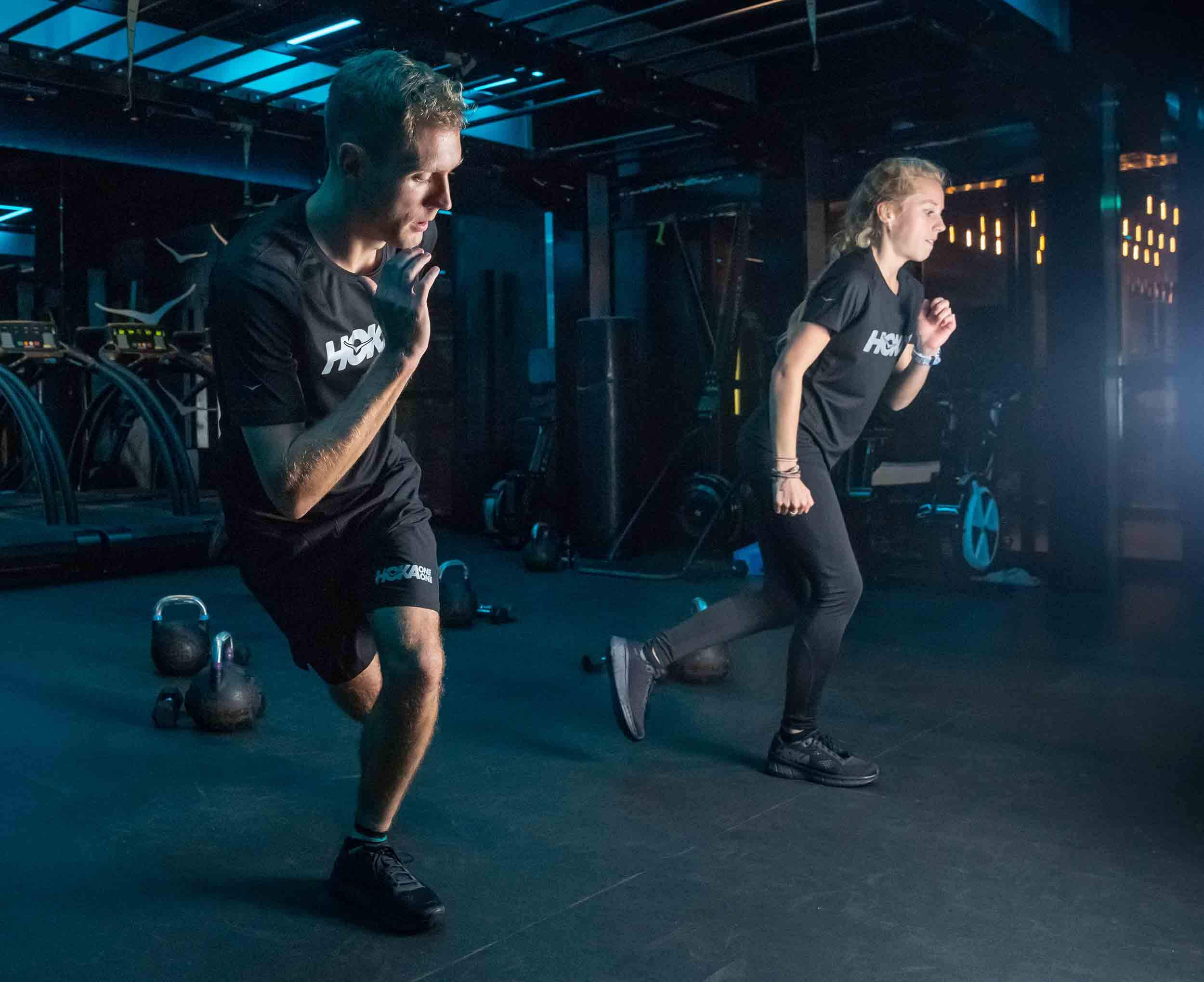 Made for those who run but don't just run, the Fly at Night Cavu isn't just built for the outdoors – as the evening's HIIT and Run sessions proved. The Cavu features our much lauded "intelligent" PROFLY cushioning. Softer in the heel for shock absorption and firmer in the forefoot for propulsion and energy return – the perfect ammunition for a workout that involved dumbbells as much as it did treadmills.
Everybody was put through their paces as they got the chance to put the Fly at Night Collection to the test. The results?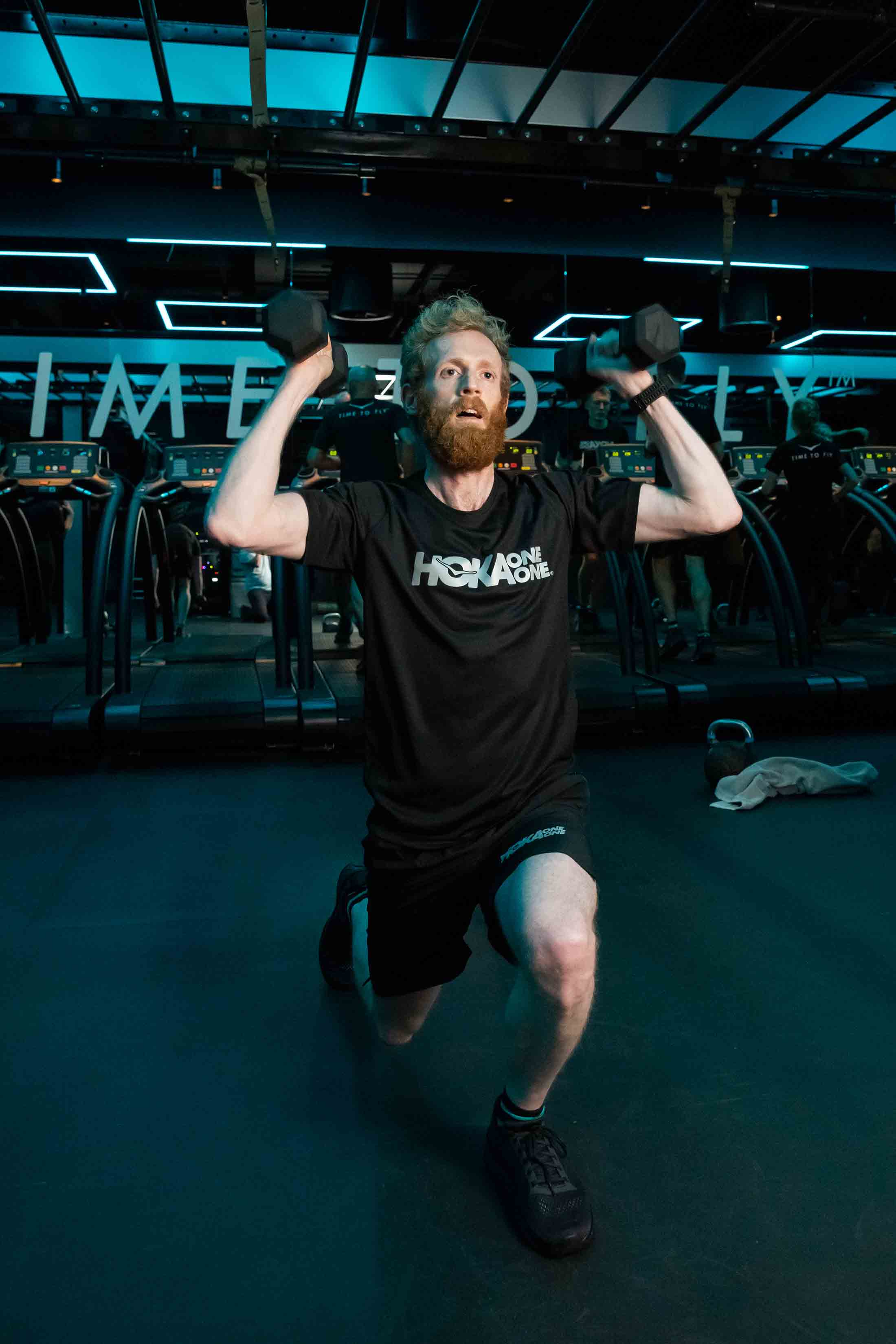 Kieran, freelance writer and HOKA convert, says: "It was fantastic to be among the first to put the new Fly at Night series to the test at probably the swankiest gym I've ever been to. But once we hit the floor and the treadmills for the HIIT & Run sessions, it was more sweat than glamour. With a mix of strength and condition and hill sprints, it really gave us and the shoes a thorough workout!"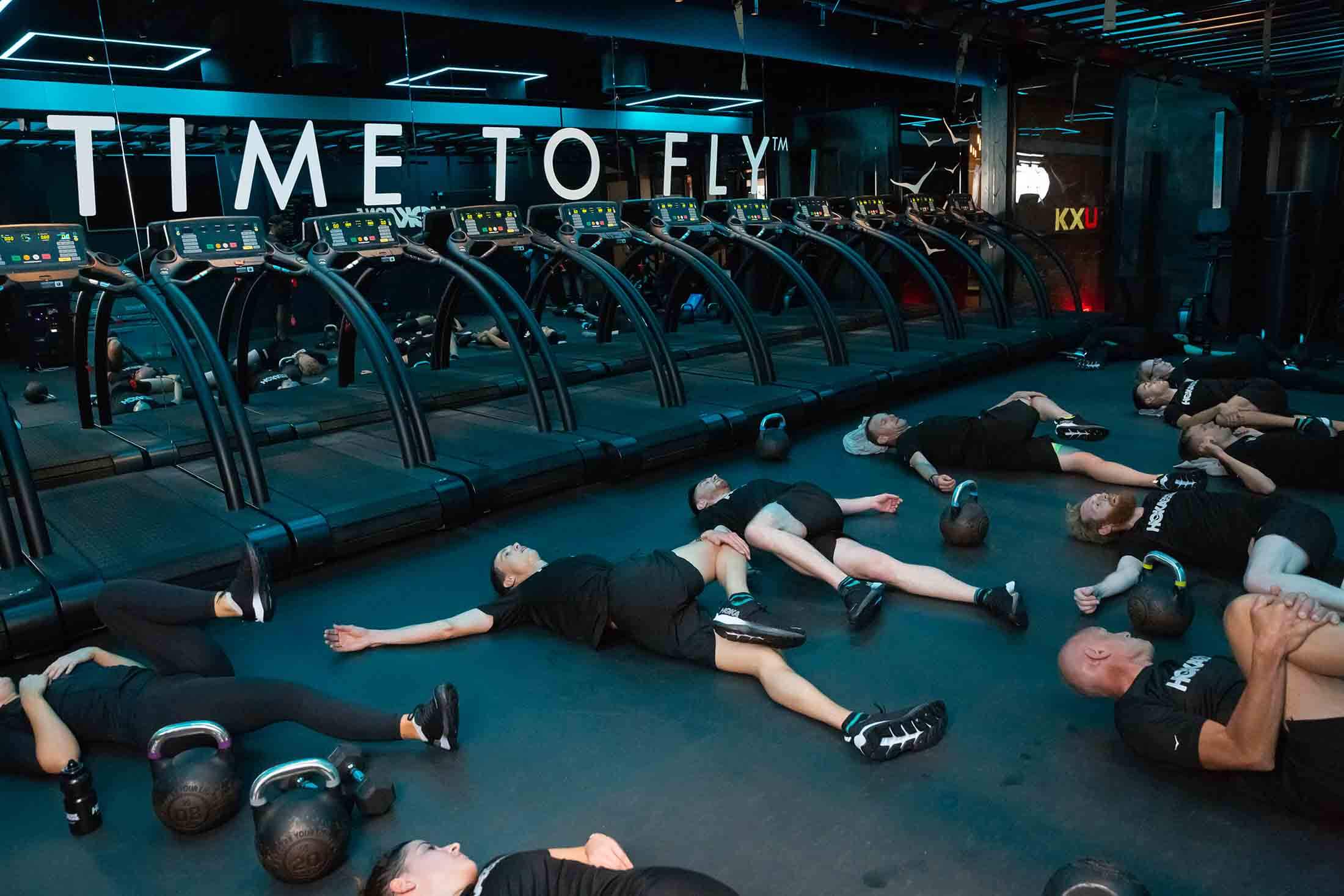 Isaac, exhausted journalist and HOKA fan, says: "I thoroughly enjoyed putting the Mach and Cavu Fly at Night through their paces. Both shoes are impressively lightweight, but manage to combine that with HOKA's trademark cushioning, which makes for a winning formula. The class itself was great, in the sense that it was absolutely knackering!"
Find out more about the Fly at Night Collection